How Do I Obtain a Credit Check on an Applicant?
You must register with TenantCheck in order to be able to request credit checks.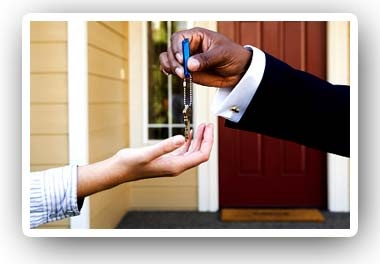 To take advantage of our services, you must have access to a scanner or be able to take a clear photo of the documents and forms required to set up your account.
We guarantee 24 hours turnaround time, but typically reports are returned the same day as received. If received after 5pm PT or on weekends, we will process the request as quickly as possible.
Our current rates as of January 1, 2021 are as follows:
Single report $39.00 + GST
Couples report $76.00 + GST
Multiple requests in the same month will be discounted by $3 for a single report and $5 for a couples report, after the first credit report processed for the month.
Steps to Obtaining a Credit Check:
Download the Landlord Information package The Landlord Information package includes an Agreement for Service for you to complete and a Credit Check Consent form for your applicants to complete. As the Landlord, you must complete the Agreement for Service and pay for the credit check request. You are the only person authorized to receive the results.
Complete the Agreement for Service on Page 2
Review the summary page and fill in the Agreement for Service, including the credit card information. We will contact you to obtain the credit card security code, once the account is established. Payment is accepted only by Visa or Mastercard.
Provide required documentation
Ensure the required documentation to establish your account is included with the Agreement for Service (see page 3)
Email the completed registration documents
Scan or take a clear photo of the registration documents and email to info@tenantcheck.ca. We do not accept registration by fax. There is no charge to register with TenantCheck.
Recieve confirmation that your account is setup
We will review the submitted registration documents and contact you if further clarification is needed. You will receive a confirmation email once your account is established and you can proceed to request credit checks.
Obtain signed consent forms from the applicant(s) and submit
Use our Credit Check consent form or ensure that your rental application contains the same information and wording agreeing to a credit check. The date of birth is required for applicants. The SIN number is requested but optional. There is better chance of obtaining a file on the applicant if the SIN number is provided.
Receive the Tenant Summary Report via email
On obtaining a credit report on an applicant, the credit card on file will be charged. The Tenant Summary Report will be emailed along with an invoice confirming payment. If a file cannot be obtained, there is no charge.
Contact us with any questions/clarifications needed on the report(s)
If you have any questions regarding the results of the Tenant Summary report, please contact us at info@tenantcheck.ca .
Download TenantCheck Documents
| | | |
| --- | --- | --- |
| | Landlord Info Package-2021.pdf | Download this Information Package to obtain registration documents, instructions on how to register, and an applicant consent form. |
| | | |
| --- | --- | --- |
| | Applicant Consent Form-2021.pdf | Download the Applicant Consent form, to be completed if your rental application form does not contain wording agreeing to a credit check. All other information must be provided on your own form. |